About

The Student Yukon Quest 2013 site would like to thank the following people for their support:

"Cathi Dunham" of Selkirk St. School for curriculum content, advice and participation.

Jane Downing of YESNet for web design contributions

Grant Dunham of Yukon College for server space, technical support, the puzzle pages, the site tutorial and our interactive map

Jim Gilpin of Yukon College for the topographical maps of the race route.

Peter Kamper of the Yukon Quest for his support and for being the first to contribute.
Mike and Sue Ellis, Team Tsuga Siberians for header photographs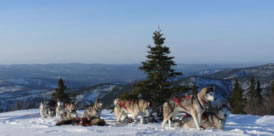 Discussion
More Quest Headlines